Video therapy available at this time for private pay patients.
Email johnleeevans@executivepsych.com for quick response.
You want straight talk from a psychologist, not psychobabble. You don't want a passive therapist who just listens. Nor do you want a know-it-all to tell you exactly what to do. You want a competent psychologist who gives real feedback about what he sees going on. You want someone with real life experience. Before becoming a psychologist, Dr. Evans had experience serving in the Peace Corps, running a business, getting married and having children.
Whether you are an executive, a professional athlete or a frustrated parent, you want someone who will help you overcome depression, anxiety, alcoholism and other addictions and many other problems.  Dr. Evans also utilizes Positive Psychology to assist already successful people to achieve optimal functioning.
To schedule an appointment for either the La Jolla/San Diego office or the Poway/Rancho Bernardo office email Dr. Evans OR leave him a voicemail at 858-673-9600.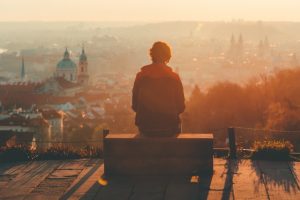 La Jolla | Poway | Rancho Bernardo | San Diego | Carmel Valley